CONCRETER DOREEN, MELBOURNE
Urban Concrete Solutions is a quality concreter offering affordable prices in Doreen, Melbourne, 3754. We are a concreter with over 15 years of experience. We promise a quality job and have thousands of satisfied customers. Our reviews speak for themselves. As a small family run, local, concreting business, you can trust us to do your next concreting project. Servicing both commercial and residential jobs, we'd love to offer you an obligation free quote. So if you are after a quality and affordable local concreter in Doreen, make sure to contact us for your free quote or call on 0402 197 741.
PROFESSIONAL CONCRETER IN DOREEN URBAN CONCRETE SOLUTIONS
Urban Concrete Solutions is and experienced and professional concreter servicing Doreen, Melbourne. We guarantee that you'll be pleased with our work along with many other satisfied customers throughout the Doreen area. We'll care for home or business and make it look great at an affordable price. Here's a few of the qualities that set urban concrete solutions apart as the best concreter and concrete specialist in the Doreen area.
✔ 100% Australian made steel and concrete.
✔ Generations of experience passed down from father to son.
✔ 5 Star reviews every time.
✔ We never leave a mess.
✔ We stand by our work.
✔We use the latest equipment and technology.
✔We do large jobs and small to the same exacting standards.
✔ Affordable pricing, Pensioner Discounts.
✔ Great customer focussed communication. We keep you in the loop.
✔ Always courteous
AFFORDABLE PRICES, QUALITY WORK
CONCRETING SOLUTIONS WE PROVIDE
We do all forms of residential and commercial concreting in Doreen and the surrounding suburbs. We can easily arrange a free quote for any concreting job, large or small. We provide a professional and quality concreting service at an affordable price. Here's some of the work we regularly do as a local concreter:
✔ Concrete Driveways
✔ Coloured Concrete Driveways
✔ Exposed Aggregate Driveways
✔ Pathways Slabs
✔ Excavation Concrete Cutting
✔ Car parks
✔ Garages
✔ Resurfacing
✔ Tiling Surfaces and more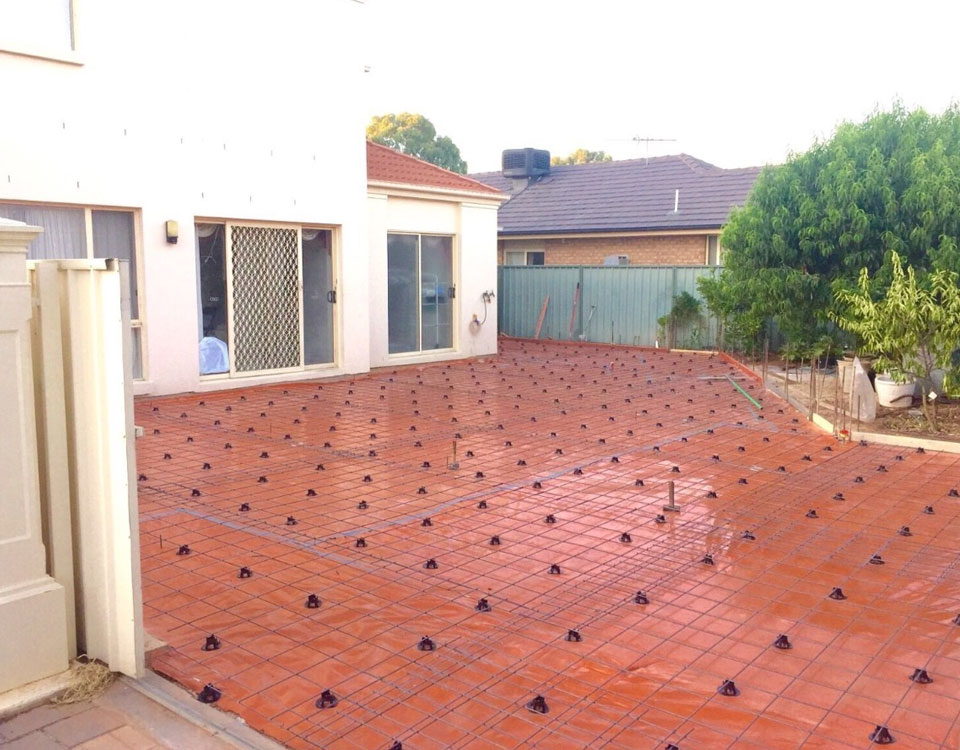 ABOUT CONCRETER URBAN CONCRETE SOLUTIONS IN DOREEN
Daniel is the owner of Urban Concrete Solutions and grew up in a hard working Italian concreting family. Learning the trade from his grandfather, Daniel and his team bring generations of experience to every job. Their family business prides itself on the quality of its workmanship and finish at an affordable price. They stand by their work and are proud of it. If you want a quality concreter for your next concreting project in or around Doreen make sure to contact Daniel for your free quote or call on 0402 197 741.
CONTACT US